#PMQs Twitter Trend : Most Popular Tweets | Worldwide
.@BorisJohnson, would you be happy for your kids to live on this? If not, why do you think others should? #PMQs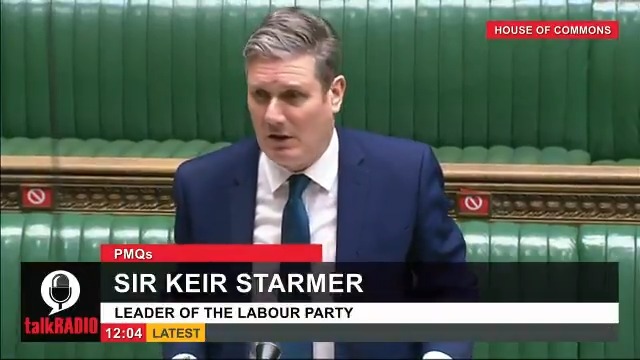 #PMQs on Twitter
UK MP Tweets ()
The most used words in tweets by Labour MPs in the last 24 hours were: president, covid and #pmqs
Brexitshambles ()
So much for the "kind and civil" language Johnson had been talking up. Allegra Stratton later excused Johnson on the grounds that his words were not unpleasant but a description. Just think of the accurate descriptions Starmer would now be free to use!

Peter Stefanovic ()
At #PMQs today Boris Johnson completely avoided responding to the catastrophe for touring musicians & artists under his Brexit deal. This is why👇
Ian Jones ()
To the good people of New Forest West. Your MP hard at work on your behalf. #PMQs #ToryBritain

Paul Johnson ()
That state of this: Lockdown opponent Desmond Swayne at #PMQs

Joanna Cherry QC ()
What an ignoramus @BorisJohnson is not knowing @theSNP policy on #NATO its been well known for years. Note to yobbo Tories it's not a good look to jeer when MPs are prevented from asking questions on behalf of their constituents due to faulty tech #PMQs
Jim Pickard ()
Keir Starmer asks Boris Johnson why he over-ruled Priti Patel last March when she tried to close the borders. PM replies: We have instigated one of the toughtest border regimes in the world. #PMQs (narrator: mandatory Covid testing on incomers was only announced this month)
Keir Starmer ()
.@BorisJohnson, would you be happy for your kids to live on this? If not, why do you think others should? #PMQs

Kevin Maguire ()
We have to try and answer the questions says the Speaker to a blustering Johnson who rarely does #pmqs

Caroline Lucas ()
So depressing to hear PM try to justify constantly acting too late on #Covid "Keeping measures under review" is another way of saying, yet again, that the Government will be doing too little, too late - and many more lives will be lost as a result #PMQs
Flaminia ()
Am I hearing this correctly? PM knew about the highly infectious covid variant and STILL allowed people to mix for Christmas? Jesus take the wheel #pmqs
TalkRADIO ()
Sir Keir Starmer: The last PMQs was on the 16th December. The Prime Minister told us then we were seeing a significant reduction in the Since then 17,000 people have died of Covid. How did the Prime Minister get it so wrong? #PMQs

Jon Jones ()
Boris Johnson just lied about when the Govt knew about the new Covid variant. Matt Hancock made an announcement to the House on the 14th Dec. #PMQs
Andrew bunch #FBPE ()
#pmqs In a mass pandemic we've got a prime minister who couldn't help a dog find a lamppost.
As told by Ange ()
The government is constantly playing catch-up. Countries who were successful at keeping new cases and deaths low were ahead of the curve. #PMQs
DonnaW🏴󠁧󠁢󠁷󠁬󠁳󠁿#FBIW/YC1211 ()
Watching PMQs is painful. Two dopey twats bickering with each other. Nothing ever changes, nothing gets better. UK politics is crap.
Matt Bellotti ()
"It's early days" says Boris, about a pandemic that's been going 10 months and the effects of which is killing more than 1,000 of his citizens a day. Doesn't bode well for when it really kicks off, does #PMQs
Marie Rimmer MP ()
In December, once again the Prime Minister acted too slow after the SAGE advise told him to lockdown. Delaying making decisions costs lives. #PMQs
D1ggy - Socialist #2021SucksToo ()
Got disabled for saying Scum on PMQs lol I said it again after the 27 Seconds and got banned.
ĴΛY ƇᎾИИᎾŔ ()
#pmqs Johnson "labour wanted to keep schools open" He was crying that labour wanted to shut schools down. That Starmer was the grinch who wanted to steal Xmas. Yet it was he who shut the schools and stole Xmas.
Critical Friend ()
On average, it takes @Keir_Starmer exactly 1 question at #PMQs to get @BorisJohnson floundering! #JohnsonHasFailedTheNation
Jane💙 ()
Everyone with an ounze of sense knew schools needed to go online, goverment was too slow again, sending kids to school for one day, enough time to get infected and take it home #PMQs
Liam Gowens ()
So in terms of university students, £1000's worth of rent is due today, what's happening to us students? Have we been forgotten? Are we being made a burden? UNIVERSITY STUDENTS DESERVE BETTER! #PMQs
Owl-Bear Camus ☭ ()
Pmqs is the political equivalent of an old dude trying desperately to thumb it in before he gives up.
Nick Thomas-Symonds MP ()
At #PMQs on 16 Dec PM spoke of a "significant reduction in the virus" & saw no need to change Christmas mixing rules. Since then 17,000 people have died with over a million new cases. @Keir_Starmer asks the key questions:why did the PM get it so wrong & why was he so slow to act?
Jane ()
Starmer admitted he commented on wanting to keep schools open when he hadn't seen Sage advice. Seems he comments a lot when he doesn't have the full facts. #PMQs
Dan Fielding ()
Astonishes me politicians (or their advisors) still take this approach. It's obvious that people would think much more of Hancock if he said "yes, I've changed my mind" or "no, and this is " — this just makes me think (I) he's and idiot and (II) he thinks we're idiots #PMQs
Jim Pickard ()
Keir Starmer says that 17,000 people have died with Covid since Boris Johnson told the Commons on December 16 that there was no need for endless lockdown or for restricting Christmas gatherings #pmqs

Paul Waugh ()
Significant announcement from @BorisJohnson on round the clock vaccination centres We will be going to 24/7 as soon as we can #pmqs
Laura Kuenssberg ()
Not many 23 year olds who can get the PM on the likely that Starmer will press Johnson on the pretty woeful images that highlighted problems with free school meals again this week at PMQs