Ryan Reynolds Twitter Trend : Most Popular Tweets | Worldwide
Announcing a new podcast (@MyNameIsSteveTV) from that guy you saw in a video that one time with Ryan Reynolds. Learn how to be the best version of you from the people who are where you want to be. Available everywhere NOW: Watch: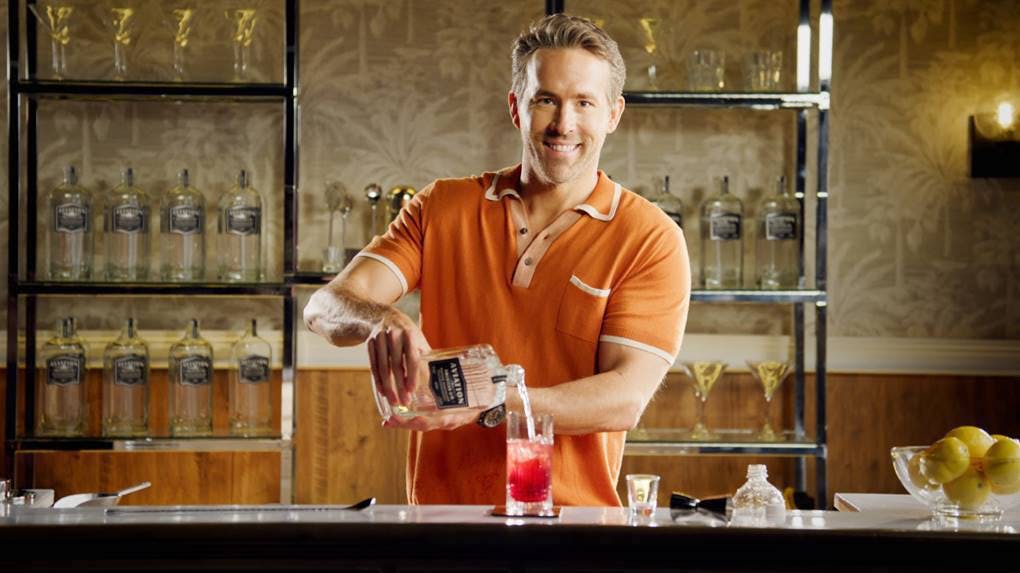 Ryan Reynolds on Twitter
Róisín ()
As a deterrent from anything real life ive been absolutely gorging myself in chick flicks/rom coms… and good god I love "The Proposal" 😂 Ryan Reynolds is comical alongside Sandra Bullock. Never mind Betty White in the woods 😂
KAAT⁷ 🧈 ( 19 ) DAECHWITA AT MUSTER ?!@#!?$# . * ✰ ()
i dont know whats going on between ryan reynolds and stray kids but i will be keeping an eye open
The A.V. Club ()
Truman Show meets The Emoji Movie in the trailer for Ryan Reynolds' Free Guy
BLURAYANGEL ()
When we see Ryan Reynolds and Tom Holland's Spider-Man together on screen 🤯
ً ()
Encore merci à Ryan Reynolds grâce à lui on a des nouvelles photos de Chan 🙌🏻
HUGO :: 2.0.2.0. NG+ ()
@joe_mcgun Gostava de vêr ele como personagem jogável, os NPCs bem sérios e ele apenas a ser Ryan Reynolds
Langley Advance Times ()
BC Liquor Store marks 100 years with Ryan Reynolds signed Aviation gin on sale in #LangleyBC
Jaden ()
I like how every man no matter how straight they are collectively agrees we all think Ryan Reynolds is hot
Enough Wicker Podcast ()
seeing that Ryan Reynolds is trending. let us not forget this excellent moment in cinematic history. @VancityReynolds thank you for being a friend.
Don kang kaos© ()
Ryan Reynolds, Jodie Comer, Joe Keery, Lil Rel Howery, Utkarsh Ambudkar and Taika Waititi star in #FreeGuy - in theaters August 13. Check out the all-new trailer #MovieNews
Rotten Tomatoes ()
Ryan Reynolds, Jodie Comer, Joe Keery, Lil Rel Howery, Utkarsh Ambudkar and Taika Waititi star in #FreeGuy - in theaters August 13. Check out the all-new trailer:
Moviepilot ()
Deadpool 3 lässt auf sich warten: Ryan Reynolds hat dafür bald ein wildes Action-Highlight für euch
95.7 CRUZ FM ()
Great Fathers day drink video from Ryan Reynolds. #TheLOCKERROOM
Lo Mío Es ()
Después de muchos, muchos retrasos FREE GUY protagonizada por Ryan Reynolds y Taika Waititi se estrena en agosto y tenemos un nuevo avance. ¿Qué tal luce?
ET Canada ()
WATCH: @VancityReynolds tries to save his wild video game world from @TaikaWaititi in #FreeGuy trailer
GameSpot Universe ()
The Ryan Reynolds Video Game Movie Free Guy Gets A New Trailer
SKZ Up Brasil ()
| INFO. Resposta do Bang Chan ao tweet do Ryan Reynolds, após receber a garrafa autografada. "Está aqui! Obrigado pelo presente Ryan! Os presentes que enviamos também estão a caminho! Espero que goste deles haha" #StrayKids #스트레이키즈 @Stray_Kids❣️
Dell ∞ ❣️ ()
If stray kids will really do some collaboration with Ryan Reynolds , like soundtrack for the next deadpool movie , i'll pre-order the ticket for the preview of the movie -

SheWhoWillNotObey ()
I keep thinking about that anti-vaxx lady trying to get a key to stick to her neck at the Ohio hearing, and I just see Ryan Reynolds in 6 Underground hunched over his cell, hissing The screen is cracked.
S. ☾ 🥟 best boy ()
@ jype se ryan reynolds chiede di avere cose ot8 ora tu glielo dai subito

Koreaboo ()
Stray Kids' Bang Chan Receives His Gift From Ryan Reynolds Proving The Duo Really Are Besties
Creative Review ()
For the latest Aviation Gin spot, father-of-three Ryan Reynolds (@VancityReynolds) brings his irreverent advertising approach to Father's Day with a very special cocktail: The Vasectomy
Filmem ()
Ryan Reynolds Reportedly Trying To Patch Things Up With Disney Now
Hush ()
Voici une nouvelle bande-annonce pour film #FreeGuy avec Ryan Reynolds Le film est attendu en salles le 11 août prochain
La A de 3RACHA ()
Arroba Ryan Reynolds, dile a Chan que se ve increíble con las mangas levantadas, parooo A ti sí te hace caso
𝐆𝐎𝐒𝐒𝐈𝐏𝐆𝐔𝐍 ()
Ryan Reynolds รับบทหนุ่มแบงก์ที่พบว่าเขาเป็นเพียงตัวประกอบในวีดีโอเกมที่กำลังจะถูกปิด ! ในตัวอย่างใหม่ของ #FreeGuyTH หนังแอ็กชั่นจากผู้กำกับ Night at the Museum และ Real Steel เตรียมเข้าไทย 12 สิงหาคมนี้พร้อมอเมริกา !
Lu☹︎☻ seungwoo lockdown ()
@yxngsu chan replied to Ryan Reynolds holding the bottle he signed and his sleeves were rolled up and apparently people got pressed
ً DM me for SCHOBOT! ()
PAMBILI MO NA NG MERCH TO, JOIN KA NA!🤗 exo red velvet comeback shining like solo bts meal gaon charts an ode bambi enhypen border carnival ryan reynolds maxpein wyatt txt mariah ikon yt blink aldub army hua cheng hyun bin bgyo facebook down tiktok
The Boston Globe ()
Ryan Reynolds and Will Ferrell are filming a Christmas movie in Mass., and they need lookalikes
Steven Spohn (Spawn) ()
Announcing a new podcast (@MyNameIsSteveTV) from that guy you saw in a video that one time with Ryan Reynolds. Learn how to be the best version of you from the people who are where you want to be. Available everywhere NOW: Watch: