#SistasOnBET Twitter Trend : The Most Popular Tweets | Worldwide
i know i'm not the only evil one thinking Jasmine deserved that fall 🤷🏽‍♀️ #SistasOnBET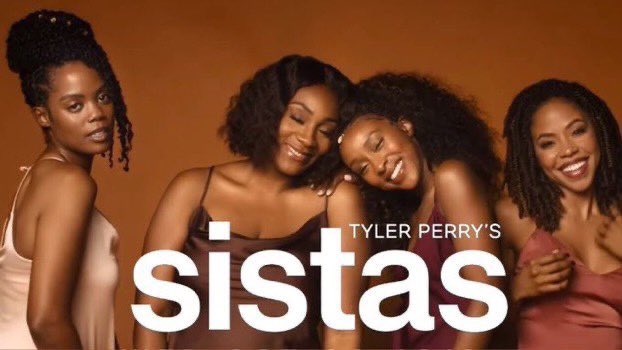 #SistasOnBET on Twitter
Lashauna ❣ ()
Thank GOD, Maurice is alive. Why is everybody tryna focus Karen and Zac to be together? Where the hell is Preston? And, why didn't he call Danni yet? #SistasOnBET
Ngeri Nnachi ()
This was the perfect episode for April Fools Day because I was confused from beginning to end. Is this a joke episode?! 🤦🏾‍♀️🤦🏾‍♀️🤦🏾‍♀️🤦🏾‍♀️🤦🏾‍♀️ #SistasOnBET
Ngeri Nnachi ()
Lawddd I saw Calvin's shoes as he sat on the floor like please don't let those be cutouts by his ankles because we have already had enough strange attire written into the script. If there's a season two, let it come with writers please #SistasOnBET
KJ SMITH ()
@niquababee I know🥺 #SistasOnBET I think Andi just lashes out on her bc she has no one else to vent to
Sb 💋 ()
do i feel bad for jasmine? nope you was dtm, and she looks like she gone be okay so. #SistasOnBET
Sb 💋 ()
sexual abuse is NEVER okay even against males💯 calvin still needa ass whooping tho, sabrina was tryna be there for him at his worst. #sistasBET #sistasonBET
Sb 💋 ()
okay sabrina is being really nice rn, and even tho calvin is drunk i would've beat his ass. he would've had two ass whooping, one sober, one drunk 😒🤣💯 #sistasonBET #sistasBET
Sb 💋 ()
Man the whole damn family is crazy asb. moms bought a fake gun to the shop and shit, girl wtf was you gone do w that?😂😂 but i would definitely chill off dude for a #SistasBET #sistasonBET
Destiny Shantee ()
So Calvin gets to emotionally abuse Sabrina, damn near sexually assaults her, and berate her? And he tells this wack ass story of being molested? That's not a fucking excuse! Then they have her tending to him afterwards? This is bullshit #sistasonbet #sistas
Terrence L Giles ()
The ending was messed up, but he was defending himself. His wife has some issues. #SistasOnBET
LionWtchWrdbe ()
I'm going to need @SistasOnBET to be a little bit more realistic and understand that that parking lot has to have cameras which should exonerate Gary from throwing jasmine 😩 #sistasonbet #sistasbet
υиfυcкωιтнαвℓє ♥ ()
I hope Jasmine ain't dead. I'm praying for Gary. This is going to make him look so bad. I wish he would've listened to my sis Andy & not even went over there. #SistasOnBET
The One & Only Me ♊♀️ ()
#SistasOnBET Mom handled her ass! She needs to blame herself. Typical cave beast move.
υиfυcкωιтнαвℓє ♥ ()
OK MS. LISA I AM HERE FOR THE ATTITUDE‼️MAMA IS KEEPING IT REAL. SHE WITH ALL THE BS. "I jus want you to know I am 100% THAT BITCH‼️" #SistasOnBET
Paul ()
@SistasOnBET @ShariBelafonte1 What a powerful role. Ms. Belafonte, you are the ONLY ONE who can play that role. I love your work. I hope that is a reoccurring role for you!! You ROCKED it!!
Lisa Michelle ()
Tyler Perry going make sure that the parking lot has no surveillance cameras to clear #SistasOnBET
KimmyE ()
Gary should have listened to Andi and should not have gone over there smh🤦🏿‍♀️ #SistasOnBET
Tiff Money ()
I'm tired of this back and forth with Zac. Give him a spin off and let Karen be happy! Damn! #SistasOnBET #sistas
Rebellious Soul ()
Okay Tyler. Step it back up cause these episodes getting just a little to drawn out about a whole bunch of nothing that we don't care about. #SistasOnBET
🦋 ()
Did y'all see Jasmine squirm like she was trying to get up when she hit that car ? Dis heffa is crazyyy crazy if she tryna fight death #SistasOnBET
✨saherah💕 ()
Okay I was hoping for a update of Maurice but Iguess next week will be fine #SistasOnBET
Tyiesha Miller ❤🥀♈ ()
He threw her off the bridge but good thing the care save her and not the ground #SistasOnBet
🌺CLW🌺 ()
@SistasOnBET He fine and smooth always does and says the right things I think there's something with him. 😏
Snap; @jazzmine09 ()
I'm more excited should seeing Maurice wake up then the whole balcony scene 🙄 #SistasOnBET
Feven "No Cap & No Gown" Tek🗣💜 ()
Thank God it's recorded because my live stream was tweaking during the scene between @EObsidian & @kjsmithofficial 😑 #SistasOnBET
Addi marie✨ ()
i know i'm not the only evil one thinking Jasmine deserved that fall 🤷🏽‍♀️ #SistasOnBET
CP8427i ()
@SistasOnBET Not intentionally, he was trying to get the monkey off his she was choking him
Mili B ()
You see I told home girl through the damn tv not to mess w him & look! Ova the bridge she goes #SistasOnBET 😂😂😂😂😂😂😂😂
Danni RoKmor ()
@MsQuitaa2U She sure that's what's going to bring them closer I'm wondering if he will remember that he told her when he dobers up #SistasOnBET
Annihilate The Haters ()
@_xoxocaaae @SistasOnBET They're too toxic for each other right now they need to be apart