#Sopore Twitter Trend : The Most Popular Tweets | Worldwide
Terrorists gunned down a civilian who had gone to buy milk. He had taken a young child along with him, a relative. Heartbreaking images. #Sopore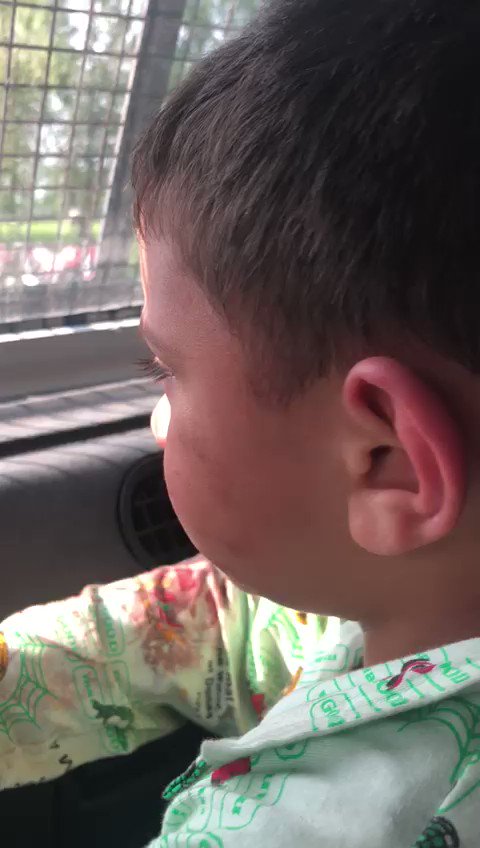 #Sopore on Twitter
𝕭𝖊𝖑𝖑𝖊 â𝖒𝖊🥂 ()
This old bridge in sopore collapsed last evening. There were countless memories related to it; be it with friends or family. It was a place of sukoon in Khair, yi duniya chu faani 😌❤ #Sopore
Haji Idrees Bhatti ()
@SohailCh_Jk کوئی پوچھے کہ کشمیریوں کے ساتھاُمت مسلمہ کا کردار کیا رہا تھا؟تو صاف صاف کہہ دینا وہی جو کربلامیں کوفہ والوں کا تھا Emotional Videos : Wife, daughter and son of Civilian who was killed by CRPFin sopore attack Inna lillahi wa inna ilaihi Rajioon 😢😢😢
Surya kumar Tripathi🇮🇳 ()
जब तक हमारे रक्षा देवता है। हमे कुछ नहीं हो सकता। जम्मू-कश्मीर पुलिस ने सोपोर में आतंकवादी हमले के दौरान एक तीन साल के बच्चे को गोलियों से घायल होने से बचाया #JammuAndKashmir #Sopore
Rajesh Prajapati ()
Terrorists gunned down a civilian who had gone to buy milk. He had taken a young child along with him, a relative. Heartbreaking images. #Sopore
John Oldman ()
@sambitswaraj The Sopore, J&K, killing needs an impartial probe - impossible under the Modi govt. The Home Minister of India is a former accused in fake encounter cases. They abrogated 370, brutally locked down Kashmir, & still claim that "militants" did it. @SaketGokhale
KashmirMedia Service ()
Funeral prayer of Civilian, killed by CRPF trooper in Sopore shootout
Malickh Bukkann ()
@Saba_khan007 @anis_rms The Sopore, J&K, killing needs an impartial probe - impossible under Modi govt. Home Min of India is a fmr accused in fake encounter cases. They abrogated 370, brutally locked down Kashmir, & still claim that "militants"did it. In that case - resign NOW. #KashmiriLivesMatter
The RoleBuild ()
Police rescue 3-year-old boy from bullets in J&K's Sopore | India News
Aleem__n9 ()
To all those who think, huma kya hamari life Toh theek chal rahi someone gets killed for whatever reason. How long we are going to face this??? Raise your voice for the Indian occupation in Kashmir. #FreeKashmir #Sopore
Tameel Irshad | Kashmir Age ()
118 Militants killed in 6 months; LeT militant Usman behind Sopore Attack: IGP Kashmir @TameelirshadAge
Nadeem Akhtar Soomro ()
this picture broke my heart, 3 years old kid sitting on the dead body of his father who was killed in Sopore area of J&K by Indian security forces 😭😭
Umer Khattab ()
ہمیں جنگ کے تجربے کا تو پتا نہیں لیکن ملت کے لیے حمیت و غیرت کا جزبہ بلاشبہ جنرل باجوہ سے بہت ذیادہ ہے #Sopore
Syed Aleem Ilahi ()
1. 3 yrs old kid crying at the death of his father, killed in Sopore today. 2. 9 yrs old kid crying at the funeral of his best friend 3. 4 yrs old kid crying at the funeral of his cousin 4. 9 yrs old kid crying as he lost his eye sight due to pellets in his eyes #KashmirBleeds

ANI ()
Terrorists fired from a masjid on CRPF party in Sopore, resulting in deaths of a jawan, a civilian & injuries to 3 personnel. Terrorists misused masjids in 2 operations in last 1 month. I request masjid committees to not let terrorists use religious places: Kashmir IG Vijay Kumar

ANI ()
#WATCH Jammu & Kashmir Police console a 3-year-old child after they rescued him during a terrorist attack in Sopore, take him to his mother. The child was sitting beside his dead relative during the attack.
Major Gaurav Arya (Retd) ()
Terrorists gunned down a civilian who had gone to buy milk. He had taken a young child along with him, a relative. Heartbreaking images. #Sopore
Major Gaurav Arya (Retd) ()
In Sopore today, terrorists opened fire at @crpfindia troops. We lost one soldier & two others were injured. A civilian was killed. Azim Khan, SHO Sopore rescued a young boy whose relative was killed by terrorists.