#StormDennis Twitter Trend : The Most Popular Tweets | Worldwide
❌HEADS UP NOT A FORECAST❌ This is NOT a forecast (yet), it's just a sneaky wee heads up This MIGHT be #StormDennis but I'm keeping an eye on it as it could end up anywhere POSSIBLY late late Thursday / Friday . . . But let's wait and see ❌HEADS UP NOT A FORECAST❌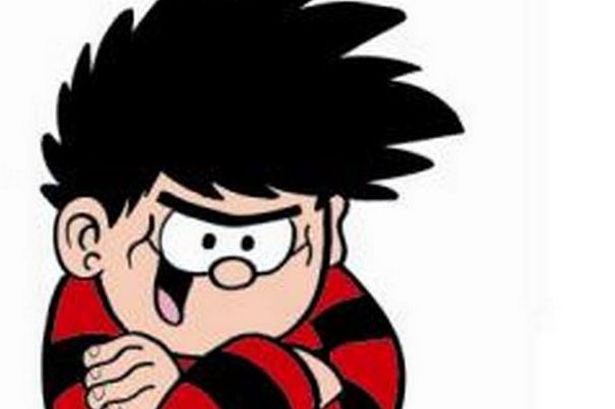 #StormDennis on Twitter
Soph♥️ ()
#StormDennis is trending maybe we should throw a pint of stones at it see if it calms down 😂 @barlowtelli @ChrisDennisGolf #StormDennisMan
Julie Ann Hart ()
Dennis hold back until after the weekend please 💨❄️🙏 #StormDennis
Emma ()
Wake up to #StormDennis DONT CANCEL MY TRAIN TODAY DENNIS STG OR YOU WILL CATCH👏🏻THESE👏🏻HANDS👏🏻
PraXis ()
proper buzzing that we've just had #StromCiara and were about to get #StormDennis !!! I LOVE BAD WEATHER :D
Louisa Houchen ()
Who comes up with these names? #StormDennis ?? They must spend time cooking up the next name.
Edinburgh World Heritage ()
Remember to check roofs, gutters and external stonework - high winds, rain and snow can exacerbate existing problems #StormCiara #StormDennis View a checklist Article: Storm rips hole in Shrewsbury Abbey roof @BBCScotlandNews
Flava Clearwater Silva 🏆🏆🏆🏆🏆🏆 ()
#StormDennis is not the next storm name as the met office name them, met office names are shit so do your worst Twitter #
The Little Town of Play ()
First we had #StormCiara and now we've woke to #StormDennis 🤦🏻‍♀️ We are open and do have plenty of space today if you want to brave it but stay safe!
🌼 ()
Our Dennis pondering the arrival of #StormDennis 🤔 There is zero chance of him setting foot outside in this weather. #CatsOfTwitter
Marathonbet ()
This new storm really looks like it could fluke a goal vs Newcastle and have everyone go on about it for years. #StormDennis #coyg

Historic Scotland ()
Looking good as ever, @edinburghcastle - anyone else got a snowy snap to share? There must be a silver lining to this #StormDennis 📸
Jacob Peck ()
Whether or not it arrives this week is another matter. But the next 'named' storm will indeed be called 'Dennis. All storms have already been named alphabetically, irrespective of whether or not they materialise, the named list has been produced. #StormDennis
Mountaineeringlife ()
#StormDennis pretty sure this was normally called winter. Why give shit weather names
𝐍𝐢𝐜𝐨𝐥𝐞 𝐑𝐚𝐪𝐮𝐞𝐥 𝐃𝐞𝐧𝐧𝐢𝐬 ()
#StormDennis is trending. I've spent the last 10 minutes tryna think of something cool and witty to say.
Steph Bell ()
Who is #StormDennis like? Can he just be a light pretty snow and none of this life ruining wind.
Pauline Watson ()
I knew there was a good reason why I put the snow shovel by the back door on Sunday. Just in case. #StormDennis
Harri ()
I have 3 out of the next 4 weeks off and every morning off this week. Can I ride my bike? Can I feck #StormCiara #stormdennis STOP IT
Cai Glover ()
Another storm about to menace its way into Britain 😏#stormdennis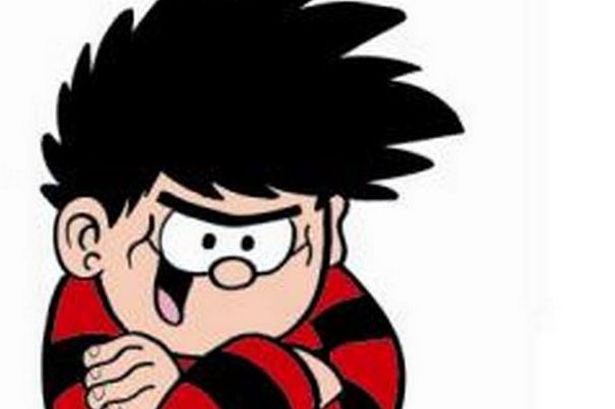 Laura Tobin ()
. #StormDennis is trending on twitter -The next storm has NOT been named by the @metoffice --We are watching more wet & windy weather returning later this week -But no warning are in force (for the end of the week) -Stay tuned to the forecast @gmb
Rob Wood ()
Fighting thru #StormDennis to get to your no thankyou 🤦‍♂️🤦‍♂️👀👀
Paul Thomas McDonald ()
Exactly! Sick of this cold wind and rain sh*t. Only just dried my jacket!💦☔️🌬🌨💨💧💦.#StormDennis
Cidersmiths ()
If #StormCiaraUk has been bad enough #StormDennis is bringing more wind and snow ☹️💨🌨❄️☃️ stay safe

David Preston ()
#StormDennis Thurs to Sat: Turning wet and windy through Thursday, with heavy rain easing later in the day. Staying unsettled thereafter, with heavy rain and strong winds interspersed with drier spells. Becoming much milder. Updated: 04:00 (UTC) on Tue 11 Feb 2020 #NoSnow
Prabs ()
#StormDennis if it snows on my birthday again I am actually changing the date of my birth or moving country 😠😠😠😠😠😠😠
Zunaid Ravat ()
OLA minicab has now launched in London. Get £5 off your first 5 rides with referral code NZ510PQ Offer expires 24 Feb. Please forward/Retweet #StormDennis #Brexit
Matthew Chapman ()
Just woke up to the news that #StormCiara is about to may way for #StormDennis
CaptainDapperCat ()
Folks should be careful of #stormdennis. Forecasted heavy winds, snow, childish pranks and sightings of a child wearing a red and black striped jumper. #besafe
Socialist Voice 🌐 ()
Storm Dennis to bring wind and snow chaos to Britain Met Office forecasters are warning of blizzards and snow in parts of Britain still feeling the effects of Storm Ciara which caused chaos across the country #StormDennis 🌊
Windy Wilson ()
❌HEADS UP NOT A FORECAST❌ This is NOT a forecast (yet), it's just a sneaky wee heads up This MIGHT be #StormDennis but I'm keeping an eye on it as it could end up anywhere POSSIBLY late late Thursday / Friday . . . But let's wait and see ❌HEADS UP NOT A FORECAST❌