#SummerGameFest Twitter Trend : Most Popular Tweets | Worldwide
Enjoy the incredible FILMharmonic Orchestra in Prague performing the music of Sonic: Unleashed! 🎵  #SummerGameFest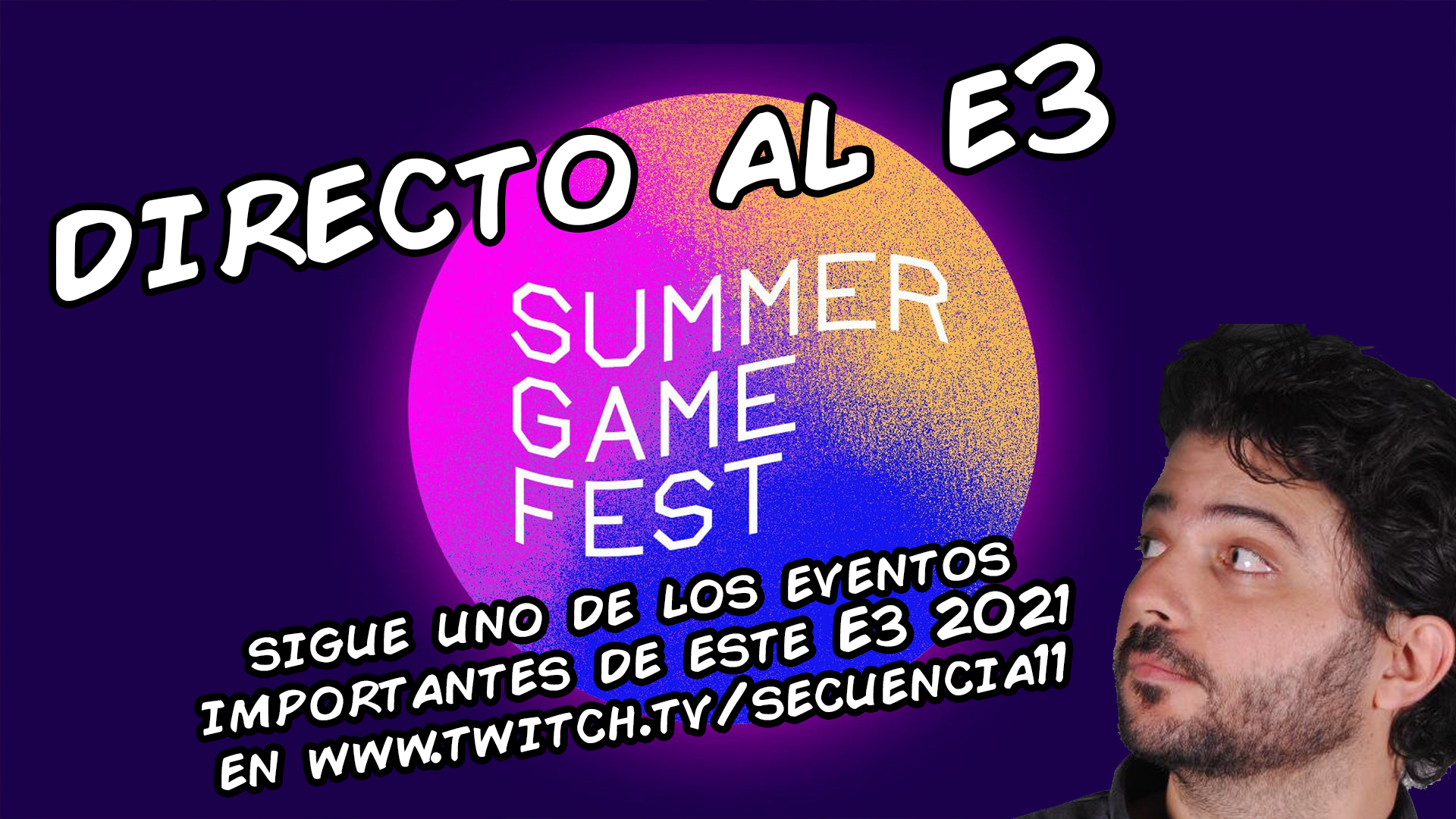 #SummerGameFest on Twitter
Cassius, Local ©️lown ()
E3 Minutes, Everything you need to know about #E32021 in 3 Minutes or your money back guaranteed! Starting with #SummerGameFest! Enjoy:
Yayo Dávalos ()
Pasenle estamos hablando de todo lo que salio en el #SummerGameFest
Perplera ()
Trailer do Incredible Elden Ring mostra a jogabilidade e a data de lançamento #SummerGameFest #ELDENRING @summergamefest
Summer Game Fest - LIVE Today! ()
Enjoy the incredible FILMharmonic Orchestra in Prague performing the music of Sonic: Unleashed! 🎵  #SummerGameFest
GINX 33 Boost ()
IT'S BACK. Announced at the #SummerGameFest, the Skyline, Charger and a new friend will be joining us in Rocket Lesgue! Full story:

ファミ通.com ()
『テイルズ オブ アライズ』最新PVで新たに2人のキャラクターが公開。謎の剣士の姿も【E3 2021】 #TOARISE #summergamefest

ファミ通.com ()
『Among Us』新モード"HIDE&SEEK(かくれんぼ)"が発表【E3 2021】 #summergamefest
Summer Game Fest - LIVE Today! ()
.@HIDEO_KOJIMA_EN officially confirms Death Stranding Director's Cut! 🤯 #SummerGameFest
Playhouse ()
#SummerGameFest Pre Show is starting right now! #E3 Season begins right now
Portal Alanzoka ()
Passando para lembrar que hoje a Live começa um pouquinho mais cedo (horário normal) por conta do evento #SummerGameFest Essas são as empresas participantes e começa às 15hrs, o Alan vai assistir em Live!
Retro Gamer ()
En directo, en , vamonoooooooos, a la #SummerGameFest y detrás de las cámaras, a ver si lo adivináis :)
Guru ()
eu cuido do meu canal, redes e conteúdo em geral, 100% sozinho então cês imaginam o quanto eu tô feliz por ter uma transmissão toda especial - e oficial - do #SummerGameFest live de cobertura começa 14h30!
Barry Carenza ()
Just under 2 hours away till the fun starts! Will you be watching?
Scripted Life ()
Ya que el E3 es tendencia, os dejo por aquí esta guía de como sobrevivir al hype #E32021 #SummerGameFest
The AsTroidmech ()
Reminder to go in with an open mind. I genuinely think TSS WON'T be there, but believe what you'd like. We most likely will get a fallen order 2 confirmation and release date for Star Wars hunters!
Nintenleaks ()
Recordad que hoy a las 19:00 CEST tenemos el primer evento de la #SummerGameFest 🔔ACTIVAD EL RECORDATORIO PARA NO PERDÉROSLO ➡⬅
Geek Mix ()
Hoje tem #SummerGameFest Estarei Ao Vivo na Twitch pra ver o evento com vocês, vai ter anúncio da Epic lá hein 👀
Injugable Podcast ()
Esta tarde, a las 18:00, regresa @_Acu_nf al streaming por el #Metroid35 Aniversario para empezar Samus Returns. Seguidamente, a las 20:00, el resto del elenco del podcast se unirá para ir comentando lo que sea que Geoff vaya a presentarnos esta tarde en el #SummerGameFest.
Edytor Gier ()
Zaczynamy dzisiaj święta z #SummerGameFest razem z @geoffkeighley i wieloma producentami! Coś nowego od @HIDEO_KOJIMA_EN, Elden Ring i będę zadowolony.
Voog3r 🥦 ()
Estoy viendo gente comenta que es posible que en el #SummerGameFest salga tráiler del Elden no empecéis a jugar con mis sentimiento que luego me entra toda la bajona
MrMrKlNG. ()
اليوم موعدنا الساعة 9 مساءً بتوقيت السعودية مع حدث #SummerGameFest بتكون مدته تقريبا ساعتين وبنشوف فيه 30 لعبة منها المعلن عنها ومنها الجديدة ومنها المرتقبة بشدة 👀 روابط البث : يوتيوب : تويتش : تويتر :
SweetyCCake ()
Ahora que ya no queda nada para el #SummerGameFest y el #E32021 , haré una lista de las cosas que DESEO VER en estos eventos. Empezando con los juegos fuera de Nintendo (porque no me cabría todo). Vamos allá:
Laura King ()
#SummerGameFest tonight promises to be a big event. 7pm UK time. Anybody think there is a chance we could see the Switch Pro? I Xbox Series X was revealed at a previous Geoff Keighley show 🤷‍♀️
Juan Pérez de la Torre / Secuencia11 ()
Empezamos la programación especial de con el #E32021 siguiendo esta tarde a las 19:30 (hora española) el #SummerGameFest. Los primeros confirmados que me acompañarán en esta fantasía son @el_aijon y @Dianne_OMFG.
Destino RPG ()
Recordemos que hoy empieza extraoficialmente el #E32021 con el #SummerGameFest a las 20:00, hora española. Se mostrarán más de 30 juegos -muchos sólo para mostrar nuevo contenido-, tendremos actuaciones musicales, famosos random, Day of the
𝓑𝓸𝓻𝓳𝓐𝓷𝓰𝓮𝓵 ()
Recordad que esta noche tenemos el primer evento de videojuegos de estos próximos días… Mucho hype??
Slade Mandaloriano ()
Ah pero yo cuando no hayan noticias de Elden Ring ni en el #SummerGameFest ni en el #E32021
The Share Players ()
🔥 #SummerGameFest Nous couvrirons en LIVE cette conférence ce soir dès 19:45 sur notre chaîne et nous analyserons ça dans la foulée ! 😉 On espère vous voir nombreux 🙏🏻 ⏯
ترو جيمنج ()
موعدنا اليوم مع حدث #SummerGameFest في تمام الساعه التاسعة مساء بتوقيت السعودية 🇸🇦 يمكنكم متابعة البث عبر الرابط التالي: وانتظروا تغطيتنا للحدث على مختلف منصات تروجيمنج. شاركونا توقعاتكم وامنياتكم لإعلانات الحدث في التعليقات👍🏻 #صيف_العاب2021
IndieGameReleases ()
Today is not just the day of some nice releases (we will get to that), but also THA DAY of the Summer Game Fest 2021! There are plenty of indies involved, so watch and see the News flow in at your time 👇 #SummerGameFest