#SummerHouse Twitter Trend : The Most Popular Tweets | Worldwide
I wasn't in a sorority, I played TENNISSSSSSSSSSSS in case you guys forgot glad I got that off my chest #summerhouse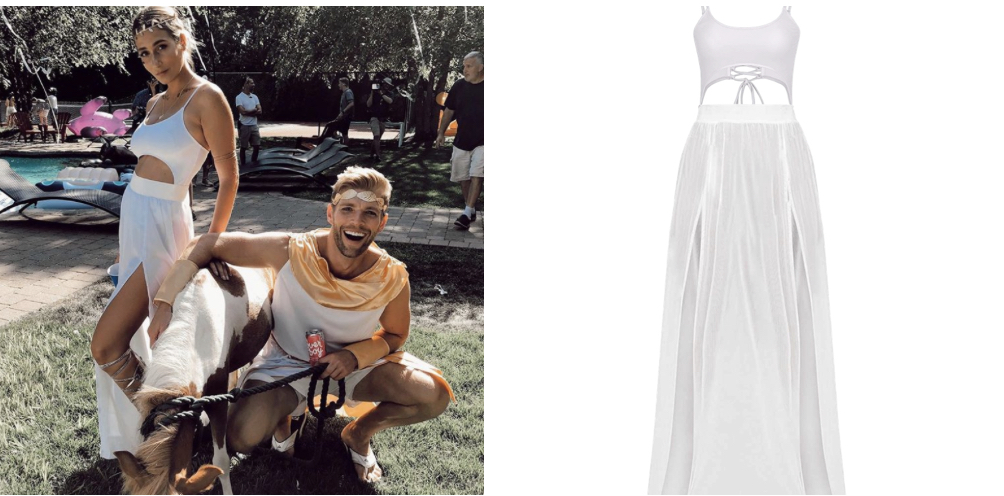 #SummerHouse on Twitter
Lvrn1313 ()
#SummerHouse this is so messed up. Jules did nothing wrong period. Jordan wasn't in the house this summer, Hannah shouldn't have invited him back after how he treated Jules. Jordan is a narcissistic liar & I feel like I'm watching HS. I'm out. Bullies.
Jesus Jugs ()
I am SO frustrated everyone is being so rude to Jules. She has been nothing but sweet the whole season #SummerHouse
Mickie speciale ()
The AUDACITY of Carl to ever think he can kick someone out BROOO GTFO #SummerHouse #Carlistheworst
Nicole Renee ()
Misogyny runs deep with you @carlradke .. is your mom proud of the way you treat women? FFS Jordon is a habitual liar he shouldn't even be on the show! Oh and btw you have & do ruin the #SummerHouse vibe too. Actually most of the couples have.
Jesus Jugs ()
Why is Jordan acting like we all begged for him to come back this season?? #SummerHouse
Abigail🏡 ()
#SummerHouse wasn't fun tonight. Just sad. Hate to see people bullied. Anyone who gangs up on one person via mob mentality makes me so uncomfortable. Sigh.
Desi ()
Carl it's not your dam house and if Jules bothers you so much then you go. What makes you think you even have the right throw her out ?!?! #SummerHouse
BRAVOpinions ()
call me crazy but this season of #SummerHouse is MUCH better than this season of #PumpRules. The SH cast is chef's kiss perfection & everyone's hot, fun, and (for the most part) unproblematic. What once was a chore to watch has been a PLEASURE since S3.
Wallis ()
How @simplyjules___ was treated tonight was a real turnoff. She did NOTHING to deserve any of that. Grow up guys. Be decent Carl was never asked to leave after messing with multiple women in the house. Why is he still there? 🙄 #SummerHouse
KatieGirl ()
In SHOCKING NEWS: Carl is the biggest douce in all of NY, possibly the US!#SummerHouse
Connor Karwowski ()
Carl sure had some big balls telling Jules to leave when he's been a douche all summer !!! Honestly have no idea why Jules is being treated like shit by everyone this season #SummerHouse
Jenn Cravedi ()
reached the point in quarantine where I'm having extreme emotional reactions to reality tv and I am very VERY upset about # #teamJules
Caroline K ()
These people have been so disgusting and mean to Jules. Am I the only one that doesn't understand what she has done to warrant this behavior? As far as we have seen Jordan is the only one that gave an ultimatum, so he should go. Also f*ck Carl! #summerhouse
Julia Daoud ()
Thank you to everyone who had my back tonight. Watching the episode wasn't the easiest and we can all relate to being the "new girl". But two wrongs don't make a right, let's chill on the internet hate 🤍 #summerhouse
FreeXone ()
@carlradke has to be the biggest ass hole in reality tv history. How long did we have to hear about your finger bang?! You treat women like shit and you're a bully #SummerHouse
Mags ()
@carlradke and the entire cast of #summerhouse . Please post an apology to share mate @simplyjules___ . Wasn't a good look on any of you 😕
All About Reality... ()
Why would they invite Jordan to the house after the way he treated Jules?! Not cool! #SummerHouse
O24 🦋 ()
Jordan is the only one who said anything about picking Jules has done nothing wrong #SummerHouse
Female frankfurter 🌭 ()
Carl is pining and desperately waiting for someone to give him attention. #summerhouse
💜🖤 L 💜🖤 ()
Carl is being a real fkn prick this season. Taking his shit out on everyone else. Ass. #Summerhouse
Erin Hilburn ()
When "social distancing" has you depressed, just watch @imkylecooke on #summerhouse. He is literally piss your pants funny tonight!! Also happy to see him and @amandabatula_ getting along!!!
Gval21 ()
Wait if Jules is paying for the house and Jordan just comes as a guest Jordan should be asked to leave right?? @imkylecooke #SummerHouse
O24 🦋 ()
Carl @carlradke is the worst character on all of television. Imagine being that fragile? #SummerHouse
Amy Pawlukiewicz ()
Hmmmm, I wonder WHY Carl has had such "shitty luck" with every girl he's tried to date. Big mystery of the universe. #SummerHouse
MENTION IT ALL ()
I LOVE JULES!! I also wish Lindsey was at the house bc i think she would've stopped this mess. #SummerHouse
Miranduhhh ()
Ummm didn't Jules PAY for her room in the house? And Jordan is just an unwanted guest? Wtf you wanna kick out Jules, when weird ass Jordan's the problem?? #summerhouse
Cassie ()
@carlradke is just a middle-aged man that continually attempts to belittle women to make himself feel bro it's 2020, stop putting down women! #SummerHouse #TeamJules
Ti watches tv ()
How is this even a discussion? Jules is a housemate. Jordan is not. If anyone leaves, it needs to be Jordan. #SummerHouse
MJ ()
Carl caused the most drama in every season, and now that he's in a bad mood bc his girl didn't show, he's kicking people out? Lol. What a fboy. #SummerHouse
Hannah Berner ()
I wasn't in a sorority, I played TENNISSSSSSSSSSSS in case you guys forgot glad I got that off my chest #summerhouse