#TOTMCI Twitter Trend : Most Popular Tweets | Worldwide
SCOUT: The third most-sold player of GW9, Son Heung-min (£), opens the scoring against Man City to punish the 401,066 managers who sold him #FPL #TOTMCI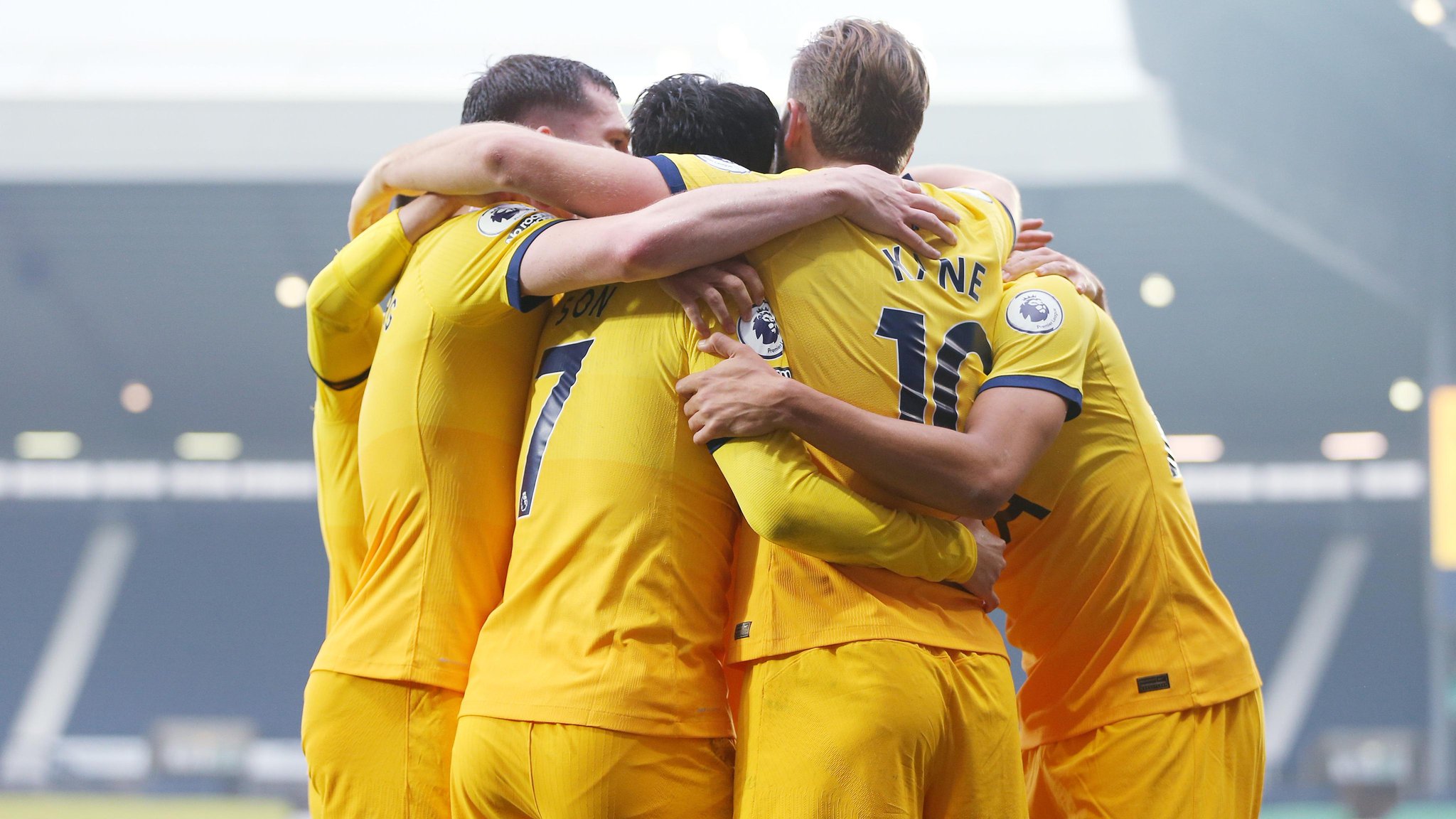 #TOTMCI on Twitter
Maciek Caban ()
Lekko spóźniony, ale wrzucam tekst o meczu #TOTMCI. Spurs liderem ligi, City w kryzysie. Zapraszam!
James Allcott ()
🚨NEW VIDEO 🎥HAS MOURINHO MADE TOTTENHAM TITLE CONTENDERS?! | SPURS 2-0 MAN CITY | HT/FT MATCH REACTION 🔗 Any RTs much appreciated 🙏 #TOTMCI
Sam ()
We just gonna ignore that kdb has been dropping consistent stinkers? If it was pogba though 🤔#TOTMCI
Fantasy Premier League ()
#TOTMCI BONUS POINTS AS IT STANDS 3 - Lloris 2 - Son 1 - Dier #FPL
Philosopher king ()
City defense is incredibly shit rn, this game is a test of will for both Managers and right now Spurs energy is on point 🔥💪🏽#TOTMCI
Encrypted Layman 🍁 ()
Jesus is no Aguero. Rodri is no Fernandinho. Mahrez is no Sane. And nobody City can field is as good as David Silva. #TOTMCI #CmonCity
Ráďa | 7-2 💚 ()
Dneska mám za sebou třetí zápas v PL a už teď vím, že čtvrtý nedám. Zaprvé hrají kopáči z @ManUtd a zadruhé pocit z tohoto krásného sportu mi už pro dnešek zkazili borci v zápase #TOTMCI. 😂
Rami ()
pep guardiola all the clubs that he coached are almost the best in their league, and often clubs that generate money. As for Mourinho in every club, he proves its value and fights with notable elements. Mourinho is the master of coaches . ❤️ #TOTMCI
Picasosdog ()
final 10mins we are entering the danger zone, have we learnt the lessons from the west ham game? #COYS #TOTMCI
Adam Khan ()
That Alderweireld injury could be a season defining loss for Spurs, particularly with the defensive issues this season, and the run in they face #TOTMCI
Vladimir Novakovic ()
Is there a better manager-player combo nowadays than Jose Mourinho & Pierre-Emile Højbjerg? Born for each other. #TOTMCI
Premier League ()
⏱ 64:14 - Giovani Lo Celso comes on ⏱ 64:49 - Giovani Lo Celso scores 👏 #TOTMCI
Adam Simpson ()
If Sterling comes on and does anything I bet Jose says how great the medical team are at Man City lol #TOTMCI
Tom furness ()
City have being by far the better team but once again can't take their chances. Laporte having a shocker at the back #TOTMCI
Mister Saade ()
#TOTMCI when will guardiola give up his inverted full backs bullshit?! Full back are supposed to stretch the opposition, hug the touchline, expose space, not do a "Jorginho".
The Amateurs ()
Jesus with a wide effort, albeit the aggression when he struck the ball. #TOTMCI #PremierLeague
ɐʞʌS 🇲🇦 ()
Un match de ce style imagine tu commence pas le match avec pathétique. #TOTMCI
Filumeno Moreira ()
Je vois les replis défensifs de Son et Kane. Et puis je pense à Neymar et Mbappé... #TOTMCI
Matt Porter ()
Gabriel Jesus has incredible facial expressions. Every time anything goes vaguely against him he reacts like he's just witnessed his dog being killed #TOTMCI
Fantasy Premier League ()
SCOUT: The third most-sold player of GW9, Son Heung-min (£), opens the scoring against Man City to punish the 401,066 managers who sold him #FPL #TOTMCI
Premier League ()
GOAL Spurs 1-0 Man City (5 mins) Son Heung-min gives Spurs an early lead, with a neat finish beyond Ederson #TOTMCI
Youssef Ellimouni ()
How are spurs fans so confident for today? I sense a bashing and I hope I'm wrong #TOTMCI
DStv Botswana ()
Old rivals Jose Mourinho and Pep Guardiola renew hostilities tonight when Tottenham Hotspur welcome Manchester City to North London. Who will bag all 3 points? Catch #TOTMCI at 19:30 on SS Premier League Ch. 223 #WorldsBestFootball
GalSportBettingTZ ()
𝐏𝐫𝐞𝐦𝐢𝐞𝐫 𝐋𝐞𝐚𝐠𝐮𝐞 City wana alama 12 kutoka kwa michezo saba, moja chini ya Spurs, na wanahitaji ushindi kwani tayari wako alama sita kutoka kwa timu ya Brendan Rodgers. 👉 #galonlinebetting #TOTMCI
Galsportbettingzambia ()
𝐏𝐫𝐞𝐦𝐢𝐞𝐫 𝐋𝐞𝐚𝐠𝐮𝐞 👉 City have 12 points from seven games, one fewer than Spurs, and are in need of a win as they are already six points adrift of Brendan Rodgers' side. #galonlinebetting #TOTMCI
Adrian Clarke ()
Looking forward to seeing who comes out on top in the Hojbjerg v KdB duel in #TOTMCI The Spurs midfielder has been excellent this season, but this will be a big test… Analysis for the @premierleague 👇🏻
WhoScored.com ()
1⃣ Son to score 2⃣ Jesus 2+ shots on target 3⃣ Hojbjerg to be carded 4⃣ Man City 5+ corners ⛳️ City have won at least 33 more corners than any other PL team away from home since 2019/20 🤑 Our #WhatOddsPaddy offering is a 33/1 shot ahead of #TOTMCI 🔞 Head to the bet 👇
Harry Hotspur ()
Predicted lineup vs Man City: Lloris (C); Aurier, Alderweireld, Dier, Reguilón; Sissoko, Højbjerg; Bale, Ndombele, Son; Kane! #TOTMCI #COYS
Premier League ()
𝐒𝐩𝐮𝐫𝐬 🆚 𝐌𝐚𝐧 𝐂𝐢𝐭𝐲 🔜 Who wins? #TOTMCI
Premier League ()
👊 Following their opening weekend defeat, @SpursOfficial are now on the longest current unbeaten run in the #PL (7 matches) #TOTMCI