#TrumpKillsFlorida Twitter Trend : The Most Popular Tweets | Worldwide
Now trending in the United States: #TrumpKillsFlorida. Retweet. Tweet. Spread the word. You know what to do.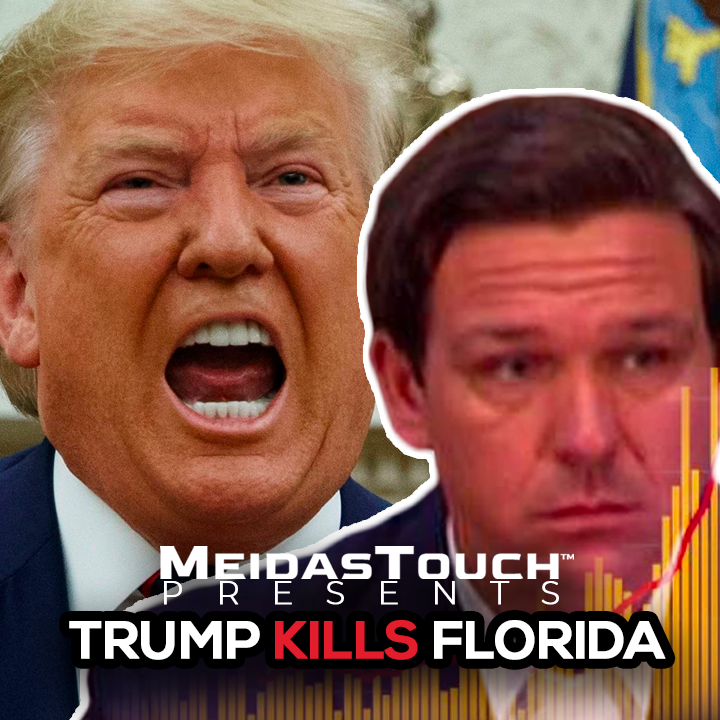 #TrumpKillsFlorida on Twitter
Mimi🌊✌🏻🌊 ()
@GovRonDeSantis is one of trump's favorite puppets. We need to vote out the GOP poison in this country. #TrumpKillsFlorida
YinzerINbaltimore ()
@DWUhlfelderLaw So let me get this straight. Florida has had ppl tested, which is 9% of the State's pop; 146k tested positive with 3500 dead ( and of the population respectively) yet somehow #TrumpKillsFlorida ????
Matt Bennett ()
Coronavirus deaths per million of population: New York - 1,619 New Jersey - 1,703 Connecticut - 1,212 Massachusetts - 1,174 Florida - 160 US average - 389 #TrumpKillsFlorida ?

Bisty CS Ross ()
@MeidasTouch @GovRonDeSantis #TrumpKillsFlorida Both Trump & DeSantis belong in jail. Mass murderers.
TryingNotToBeAngry ()
@DWUhlfelderLaw @TheDemCoalition We're going to be needing one for every State very soon. Its hitting harder/faster than ever. #TrumpKillsFlorida
Mr. Rust ()
Keep it up @realDonaldTrump Lots of protester/looter types down in florida! I say have another rally there, or host an all Republican softball tournament and throw the first pitch! No masks allowed! Let them all get viral. #TrumpKillsFlorida

BMAVOTEBLUE ()
#TrumpKillsFlorida #DeSantisKillsFlorida @realDonaldTrump @GovRonDeSantis
Melissa longanecker ()
It would be a shame if you retweeted and started your own tweets with #TrumpKillsFlorida which is currently trending number 8 in the world. It would not be a shame. Please do. - Daniel Uhlfeder
Taemin grammy ()
yuck i hate him and his what a bunch of incompetent know-it-alls #TrumpKillsFlorida
David M ()
@davidaxelrod @realDonaldTrump Grasping at straws. You can tell that the #DeepState is in its death throes. 🚨NOT TRUE-->#TrumpKillsFlorida<--NOT TRUE🚨
Adam Wright ()
The Failure of the @GOP during this time will forever be remembered as The Grand Old Pandemic #TrumpKillsAmericans #TrumpKillsFlorida @GOPforJoe
Nana ()
Everything Trump touches dies and now just like that #trumpkillsflorida
Anti Sheep ()
#TrumpKillsFlorida Trump is the University doctor that preys on young athletes, and Republicans are the people that know about it and do nothing. #TrumpKillsUS
Adam Parkhomenko ()
Now trending in the United States: #TrumpKillsFlorida. Retweet. Tweet. Spread the word. You know what to do.
Stan. ()
Governor DeSantis knowingly chose the words of the president over the experts. He should know that he does not serve at the pleasure of the president but the people of Florida. He is responsible. #TrumpKillsFlorida
×ALLELITERAFA× ()
#TrumpKillsFlorida is bullshit What about all these states that are far worse also we have more people than NY but OK I see yall NY 31k Florida deaths but no one wants to talk about this
Paix ()
@MeidasTouch The fools who politicized public health by telling their constituency danger of the virus was overblown & continued to dismiss the vital need to wear masks & social distancing are guiltily. #trumpkillsflorida #DeSantisLiesFloridiansDie
Scott Dworkin ()
Gov DeSantis needs to resign. Raise your hand if you agree. His negligence and fraud killed Americans. #TrumpKillsFlorida #PutinsGOP

Trump Crisis ()
@GovRonDeSantis 📺 NEW VIDEO Donald Trump lies. Ron DeSantis follows. Floridians die. Retweet and let the world know that #TrumpKillsFlorida.