Ubisoft Twitter Trend : Most Popular Tweets | Worldwide
brand new 👀 Story Driven 👀👀👀 OPEN WORLD 👀👀👀👀👀👀👀👀👀👀👀👀👀👀👀👀👀👀👀👀👀👀👀👀👀👀👀👀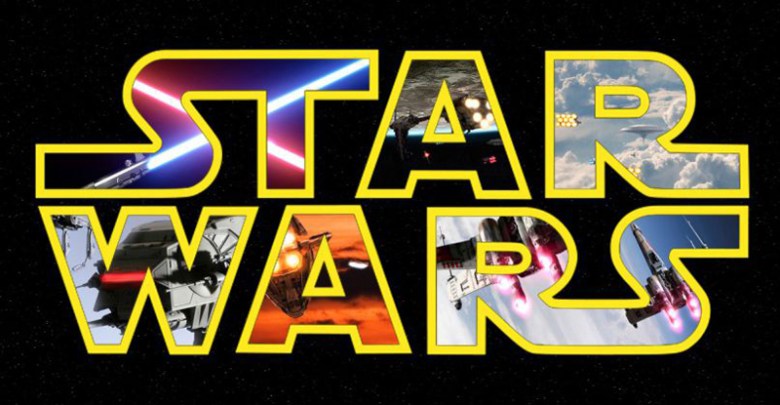 Ubisoft on Twitter
Split Screen ()
It's been just over 12 hours since the announcement of the Ubisoft open world game and I still can't believe it. Wars😍😍 Literally a dream come true, can't wait to see what the team at Massive get up to! And I really can't wait to see what else it to come
Nate Gustavson ()
@jones_erik Referring to the ending of the EA exclusive contract fir Star Wars and apparently Ubisoft is in development now for an open world SW game
Ultraverso ()
Novo jogo de #StarWars será feito por estúdio da #Ubisoft, anuncia Lucasfilm Games. Sera que vai dar bom ??
Shaun Travis ()
@Yaaasssuko @Agent4709 Ubisoft Presents: Star Wars: Alderaan Should Have Just Complied
Craig Penfold 🙂 ()
NEW STAR WARS OPEN WORLD GAME ...developed by Ubisoft.
Mckenna 🪄 ()
brand new 👀 Story Driven 👀👀👀 OPEN WORLD 👀👀👀👀👀👀👀👀👀👀👀👀👀👀👀👀👀👀👀👀👀👀👀👀👀👀👀👀

Caped-Joel Daly ()
How many space towers am I gonna have to climb to open up the Map? Also how many credits are EXP boosters gonna cost me this time?
Generación Xbox ()
Ubisoft da más detalles de su proyecto de Star Wars: Snowdrop y acuerdo de larga duración
Lore Star ()
No, no way!!! Not many fans know this, but for the first four years of my marriage I played Ubisoft games EXCLUSIVELY!
GarciSax ()
@crodriguezcan Crucemos los dedos 🤞 Ubisoft cuando le da la gana hace juegazos. Insisto, firmo KOTOR remake con sistema Fallen Order, y que no saquen más juegos en 15 años
Revans (invoke the 25th) ()
@darthsyndulla Lucasfilm Games has taken shape and EA will no longer be the sole owner of the rights to star wars games. they will however continue to make "a number of underway projects". Ubisoft will also be making an open world star wars game likely 3-5 years away
Mika ()
Coming from Ubisoft, who recently put out AC: Valhalla, which I absolutely loved as an open world game and also Massive, who did Division, which is another open world story driven game that I absolutely loved. This seems like a great development team.
Bemoldemarmol ()
NUEVO STAR WARS DE MUNDO ABIERTO POR UBISOFT / EA PIERDE LA EXCLUSIVIDAD
Matt Diorio ()
@liquid_gaming_ @Misfit_Managed_ Ubisoft because it's the Division 1&2 team plus their creative director
THe BooGeYmaN ()
People saying Ubisoft Star Wars gonna be bad, Bruh I remember everyone hating EA when they made a story Star Wars game. Then it become one of the best EA games. I have high hopes. Don't judge a book by its cover. Gonna be a gem like Fallen Order I bet.
Pete Pounders ()
@LucasfilmGames Not thrilled its ubisoft but excited its not ea! This should be awesome!
ダウンロードゲームリリース・セール情報 ()
Scott Pilgrim vs. The World: The Game – コンプリートエディション #XboxOne #XboxSeries (UBISOFT) が、配信開始されました。2050円。
Mariano ()
@PatricioCartier @lacosacine yo jugue solo al 1 y es lo más repetitivo y aburrido que jugué en la vida. Sumado al downgrade de gráficos y a lo mucho que lo esperaba me comí una decepción gigante. De ahí en más no volví a comprar juegos de Ubisoft jaja
Elbethium Gaming ()
looking forward to perfectly alligned moisture vaporators to leap from one to another, imperial camps, climbing Jedi Temple towers to reveal the map(doing Leaps of faith off the same) , using a flying dronebot to see into the distance, 30+ optional members of some evil
David, o Próprio ❁ ()
@afonsodemorais Ter um sistema de XP dentro do jogo em que chegas a um nível em que já podes ter um Droid a acompanhar-te ao lado, personaliza-lo etc. O mesmo com a tua nave, tua base etc. Mano vamos mandar currículo para a Ubisoft 😂😂
SHOCK2 ()
Star Wars: Ubisoft arbeitet an Open-World-Spiel!
GAMINGbible ()
It is confirmed that EA no longer have the exclusive rights to make Star Wars games 😳
Miguel Victor #GodofWarRagnarok ()
@OsSonystass @arielsis Preferia mais que essa franquia tivesse ido pra santa monica mesmo que fosse para fazer um jogo multiplataforma eu ainda confiaria mais neles do que na ubisoft pra cuidar de star wars ate porque o cory ja disse que tem interresse em fazer um jgoo da franquia
Yuan_sggk ()
ディビジョンの二の舞しか浮かばない。完全オフラインであればワンチャン Ubisoftが「スター・ウォーズ」の新作オープンワールドゲームを開発へ。『ディビジョン』シリーズのMassive Entertainmentが開発を担当
JEPR_9750 ()
@Gh0stivan1 I think it's more likely that they are opening up the licence. So both EA and Ubisoft can make Star Wars games.
Rui Parreira - Split-Screen ()
@raizor24slb Olha, ia dizer que a Ubisoft lança 3 open worlds num mês, então que em março este já cá estava!
Vinícius 🎮 ()
Continuo vendo mtas críticas a respeito da mas estão se esquecendo que já no fim de 2020 ela entregou 3 dos quais um deles tá sendo considerado como um dos melhores do ano! (AC Valhalla)! Eu confio que a Ubi tá melhorando MUITO e isso faz parte da estratégia!
長澤大樹🦅 ()
スターウォーズあんまり興味ないけどUBISOFTさんのオープンワールドゲームとかヤバたにえん
Killua Senpai #TsunodaFã 雲 🇯🇵 🇲🇫 ♓ ()
@TmGuir problema da ubisoft nao sao os estudios os caras dos estudios sao fodas o problema é o executivo safado e a diretoria esses são os arrombados
IOne ()
Does anyone remember when people were reacting with wtf when Respawn, the team behind Titanfall, was to make the new Star Wars game? I am very confident that the people that made The Division 2 for Ubisoft will deliver a great new Star Wars game. Open galaxy game anyone?