Vandy Twitter Trend : Most Popular Tweets | Worldwide
Happy Birthday 🎂🎁🎈🎉 my dude‼️@1CoachCoop Let's go whip Vandy!!🐊🐊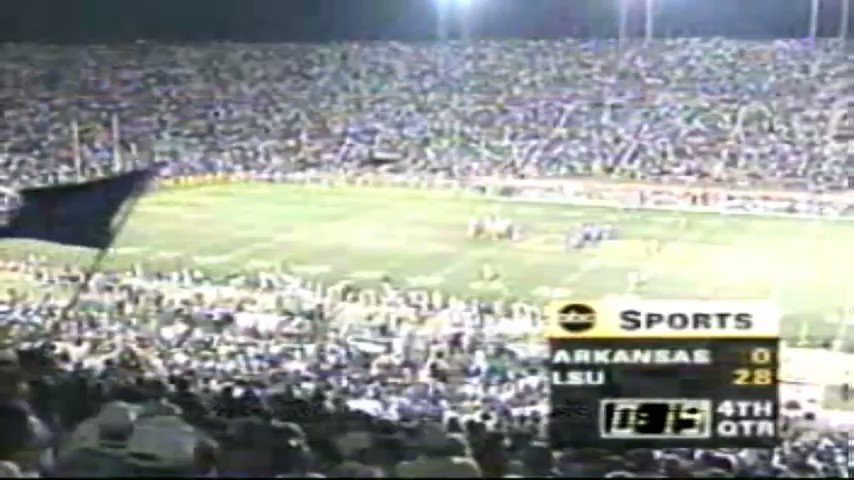 Vandy on Twitter
JB ()
@kat22an @jenafish17 It had been talked about all week that Vandy had telephone booth sized locker rooms. Rona 🤷‍♂️
David Waters - Gators Breakdown ()
While disappointed with the defensive performance today, I had Vandy scoring 20 points. They scored 17, which really isn't all that bad in today's college football and an improving Vandy offense with Seals. I still think the defense leaves too many plays out there.
Jack ()
@KySportsRadio That's what we deserve for calling a bullshit Qb sneak on Alabama. Hell we can't do that against Vandy.
David Waters - Gators Breakdown ()
Well Vandy and Kentucky played a close game last week. Both teams playing Florida and Alabama tough early. We'll see how Bama responds after a slow 1st QTR.
Steve Layman ()
I am impressed at how much this #Vandy team has fought game in and game out this year. @NC5
The Pick Specialists ()
Illinois/Nebraska O59✅💵 Florida/Vandy U70✅💵 LSU ML✅💵 3-0 🧹🧹, VIP plays got screwed
BigJoe ()
Vandy covered and for this guy, that's all that matters. Hello Amazon, it's time for retail therapy
Joey Franchise ()
@TwolvesBlog He probably shouldn't. But he can. 20-25 min a game. Spell him with Juancho and Vandy
SportsBettingDime ()
Heisman-candidate Kyle Trask throws for 3 TDs & 383yds in a 38-17 win for #9 Florida! 💰VANDY +31 💰 FLA moneyline 💰under #GoGators
Bobby King ()
Why did I score more against my own defense than Vandy this week?

Alligator Army ()
Given the score, a shame that Vandy's music people are like 10 years behind Fetty Wap.
David Waters - Gators Breakdown ()
Nice read and throw from Jones to Gamble as the Vandy defense was obviously playing Jones to run. 38-17 Gators
Tyler Ferguson ()
If Vandy score quick here I can probably put up 3 more touchdowns
R/FloridaGators ()
Trask gets a huge gainer standing in his own end zone, Gamble with the reception and he takes out a Vandy backup minding his own business on the sideline 😂

Alligator Army ()
(watches Kemore Gamble barrel into half of Vandy sideline) More like Katamari Gamble!
TJ Pittinger ()
He deserves it right now anyway, but nothing he does against Vandy will be his Heisman moment.
SultanGeorgeBush ()
Vandy isn't getting totally blown out, so that means Derek Mason is gonna get like 5 more years at a minimum
David Wunderlich ()
Two flea flickers and a Toney pass against Arkansas and a direct snap to Grimes against Vandy. This is another classic Mullen tic: show something against a lesser opponent to give the good ones something to think about but never do it against the better ones
BasketVolBobKesling! ()
I just can't believe we are at the point that we are worried about this Vandy team. That's how bad of a situation we are in with our football program.
Not Worth Following ()
@Power_T_Tape Beating Vanderbilt should never be a job-saver. If your employment is riding on the outcome of the Vandy game, then your employer is avoiding an obvious decision. Beating Vanderbilt proves nothing, and losing to them only validates what you already knew.

Alligator Army ()
Interesting quick-shift stuff on that third down. Don't think it fooled Vandy, but another wrinkle in the playbook and on film.
Richard🇬🇾Johnson ()
@celebrityhottub Would be an exceptional troll of me personally to -fix the offense -beat Georgia -smack Mizzou -win the trap Arkansas game -lose to Vandy anyway

Alligator Army ()
How late into the game does the No. 6 team in the polls need to be trailing winless Vandy to be considering the game to be going suboptimally?
Wes Jackson ()
The sane side of my brain: Florida is too good and talented to even entertain the thought of losing to Vandy and putting Georgia back in the SEC East race The crazy side of my brain: ANCHOR DOWN! BLOW THE ADMIRAL! LETS GO DORES!
Boyle's Porch ()
I am locked into college football today: LSU: ML Coastal Carolina: 2 Team Parlay: Florida vs. Vandy: Oklahoma vs. Ok State: 5 Team Parlay: Indiana: + North Alabama vs. BYU: Wisconsin: Alabama vs. Kentucky: Oregon vs. UCLA:
Neil Diamond Phillips ()
@AndieDS @undercoverbirb At that point, they vetted the heck out of him and the Vandy stuff had been cleared (and I think a trial or hearing?)... And then Vandy phase two bubbled up after PSU hire.
#6 Florida Gators France 🐊 ()
Bon aller la défense commence à mieux contrôler la LOS et forcément ca va mieux Vandy punt et visiblement ils ont pas le punter du siècle on va récupérer la balle en bonne position

Derek Tyson ()
Freshmen QB and it's Vandy and Grantham has DBs playing 10 yards off. Vandy has only scored 3 points all season in first quarter. Drive right down the field and score against Grantham's absolute trash can of a defense.

Timothy Burke ()
Florida-Vandy has been moved to ABC. By my research, here is the last time an SEC regular season game aired on ABC: November 18, 1995—more than 25 years ago. (ABC did air the SEC Championship game for a few years after this.)
Tim Brewster ()
Happy Birthday 🎂🎁🎈🎉 my dude‼️@1CoachCoop Let's go whip Vandy!!🐊🐊