West Brom Twitter Trend : Most Popular Tweets | Worldwide
Sam Allardyce set for crunch talks over West Brom future Allardyce has impressed the club's board and could stay on as manager in the Championship if West Brom are relegated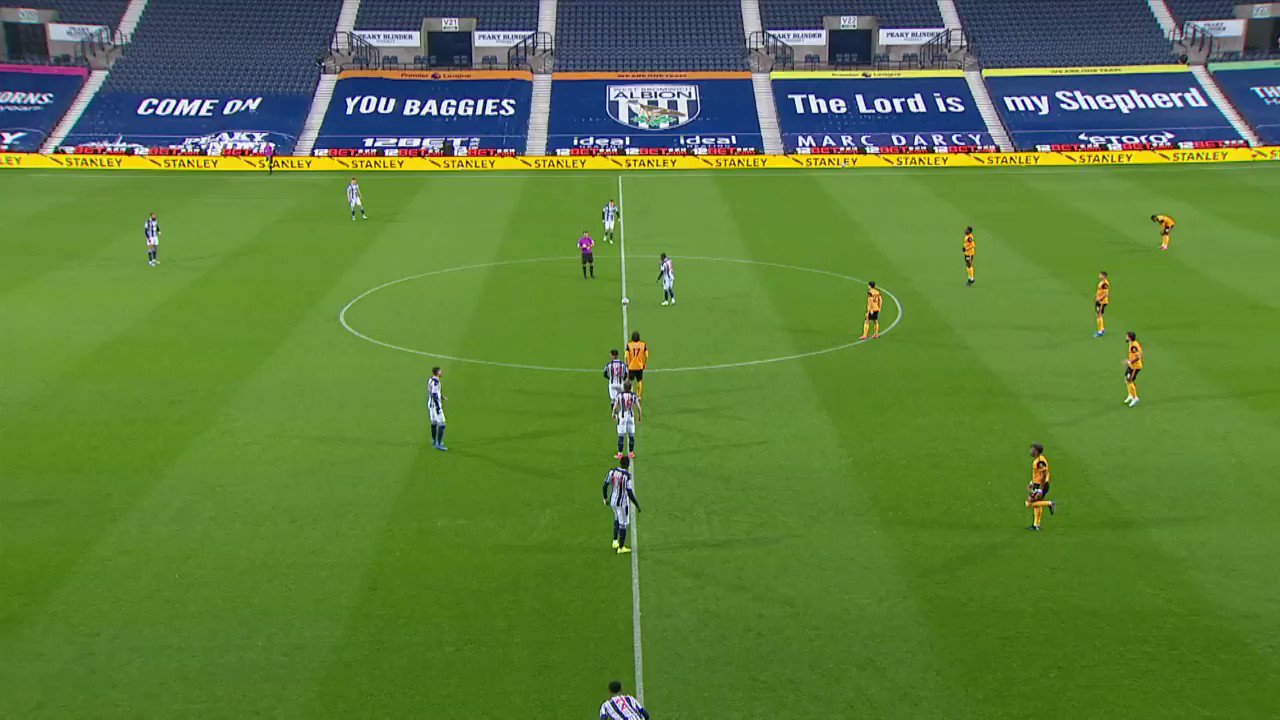 West Brom on Twitter
Rk ()
@presvila 🚨MISSING🚨 Name: POONO PENANDES Missing:11/04/21 Last seen: INSTAGRAM LIVE Characteristics: PENALTY ADDICT, TAPIN SPECIALIST, ANGRY AT TEAMMATES, SHAGGING MCFRED Possible location: BURNLEY, WEST BROM, NEWCASTLE PENALTY SPOT
Inglesão da Opressão 🏴󠁧󠁢󠁥󠁮󠁧󠁿🇧🇷 ()
*começa uma discussão no grupo dos ADMS* ADM do Everton e do West Brom:

SportsCenter ()
#Video Un punto que no le sirve a ninguno: West Brom y Wolves igualaron 1-1 en el duelo correspondiente a la fecha 34 de la #PREMIERxESPN.
Flatcapmon ()
@PKendrickWIG If that pitch invasion had happened at Sheff Utd or West Brom, points would have already been deducted.
FPL Raptor (Ross) ()
Legend 👊🏼 As expected, Ben confirming that the most likely outcome would involve Manchester United vs. Liverpool moving to BGW36, and West Brom vs. Liverpool moving to DGW35. Liverpool would have a double in GW35 of West Brom and Southampton 🤩
FSG OUT ()
@TheAnfieldTalk Any word on when the United game will be? If I'm right we will play United on Sunday 16th May 16:30. At the moment we play West Brom that day but it will be moved to Wednesday 12th May for United v Liverpool. It will be a disruption for us tho & united have a tight schedule
Carol Radull ()
FT Premier League Burnley 1-2 West Ham West Brom 1-1 Wolves Bundesliga Mainz 1-1 Hertha Berlin Serie A Torino 1-0 Parma La Liga Sevilla 0-1 Athletic Bilbao #SportsArenaKE
El Profe ()
💵1u West Ham +140 💵1u Sevilla/Ath Bilbao -120 ✋1u Estudiantes/Platense o2 -135 ✋1u West Brom PK -110 Good day. See you mañana.
HU ()
West Brom/Wolves -120 💰✋ Burnley/West Ham -110 ✖️ Torino/Parma u3 -115 💰 2-1, +
West Ham Central ()
Our games in order of toughness in my opinion from hardest to "easiest" Brighton Everton West Brom Southampton
Punch Newspapers ()
EPL: Relegation looms for West Brom after Wolves draw - Punch Newspapers
FPL Alerts ⚽️ ()
⭐ Bonus! West Brom 1-1 Wolves 3 - Semedo Tot 8 Pts 2 - Diagne Tot 8 Pts 2 - Johnstone Tot 7 Pts 2 - Fabio Silva Tot 8 Pts #WBAWOL
West Ham Central ()
3rd - Leicester - 63 Newcastle (h) Man United (a) Chelsea (a) Spurs (h) 4th - Chelsea - 61 Man City (a) Arsenal (h) Leicester (h) Villa (a) 5th - West Ham - 58 Everton (h) Brighton (a) West Brom (a) Southampton (h)
Laurie ()
Darnell Furlong (West Brom) Estimated Price: £10m Not the flashiest signing, but established himself as a decent PL full-back this season and would be available cheaply with West Brom going down. Would probably be content as backup, while at 25, has potential to improve.
WHUgameday ()
Now if we beat Everton we virtually guarentee top 7 Would be a huge position to be in with just Brighton, West Brom & Southampton to go All bottom half teams with likely 0 to play for when we play them
Dubs&Trebs ()
2/3 legs of the Treb Yeovil let us down for the BTTS Pereira let us down at West Brom Landed the Daily Dub Could have been better just got let down a little today but on with tomorrow
Bev Mitchell 💙 ()
What a great weekend for #bhafc!!! We had a comprehensive win. Soton and West Brom could only manage draws. Fulham, Newcastle and Burnley all lost. We are staying up, say we are staying up!!! 👏👏👏
OverseasYanks ()
Wolves [England Premier League]: Owen Otasowie (20/DM) West Brom vs Wolves - 5/3/2021 • Otasowie started the match and played 71 minutes in a 1-1 draw.
NUNO OUT ()
I love how anyone can get it on Wolves twitter. We just played West Brom and our fans care more about ripping into a terminally ill woman than they do the actual match. Never change.
Liv ()
are west brom fans blind to the fact that a fully fit wolves squad would have taken all 6 points or?
Bate Bola Inglês ()
EU POSSO CAIR, MAS VOCÊS NUNCA NOS VENCERÃO Foi o que o West Brom disse ao Wolves quando empatou com eles por 1 a 1 no The Hawthorns. O Wolves saíram na frente e estava com o controle, mas na segunda etapa o West Brom ainda acredito que escapará do rebaixamento conseguiu empatar
Mikey sanchez ()
@RepofArsenal I personally think if they anyone turns up on Thursday it should be to cheer on the team ahead of a massive game. Then go all out on Sunday at home to west brom protest but don't break entry and force the game to be stopped. Protest and do what ever but no violence.
Senego.com ()
PL : West Brom arrache le nul contre Wolves grace à Mbaye Diagne ! (Vidéo) #mbaye-diagne @Senego
Adama ()
West Brom are celebrating us not beating them like they have stayed up, have fun rotting in the championship 👍
𝙲𝙰𝚁𝙻𝙸𝙴 𝙼𝙰𝚁𝚃𝙸𝙽. ()
albion fans acting like we sat waiting for them to come up writing wolves v west brom in our little diaries like say we weren't busy with our 7th place finishes, FA cup semi-finals & europa league runs 🥺 cute. enjoy the championship huns we miss you already, come back soon xxx
Windle Labour Fc ()
Congratulations tonight to @Jordan29Smith scooping the £720 jackpot with Spurs winning at the weekend and West Brom failing to win tonight.
Karl Gardner_4 ()
The fact Wolves fans are piping up playing against a average West Brom the money they spent and can't get top 10. EMBARRASSING 😳 🥴
KanElly 🇺🇬 💉 ()
FULL TIME! WEST BROM 1-1 WOLVES THE POINTS ARE SHARED AT THE HAWTHORNS 🤝 Ka under mulabye 😅? #Bangbet
MailOnline Sport ()
FULL TIME West Brom 1-1 Wolves #WBAWOL
Telegraph Football ()
Sam Allardyce set for crunch talks over West Brom future Allardyce has impressed the club's board and could stay on as manager in the Championship if West Brom are relegated