#WWERaw Twitter Trend : Most Popular Tweets | Worldwide
THEY DID IT. First time as #RKBro is a success for @SuperKingOfBros & @RandyOrton! #WWERaw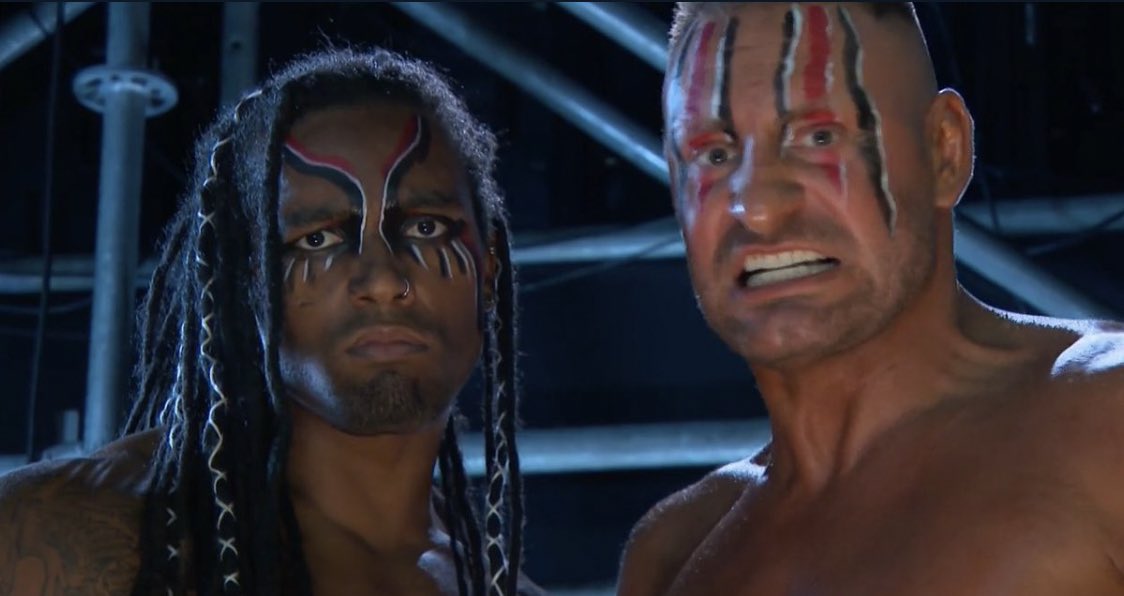 #WWERaw on Twitter
Deportes Y Luchas WWE ()
Adam Pierce no está para nada de acuerdo con la decisión de Sonya Deville de agregar a Charlotte en el combate por el Campeonato Femenino de Raw en Wrestlemania Backlash Hay mucha tensión entre los Managers Generales de la marca roja. #WWERaw
Tobias Enke ()
Ich glaub WWE ist #WWERaw einfach selbst auch scheiß egal. Nicht anders zu erklären.
Álvaro Carrera ()
🏆 Bobby Lashley defenderá su cinturón en #WrestleManiaBacklash ante McIntyre y Strowman 🙏 Charlotte Flair se disculpó por atacar a un árbitro y fue readmitida 💥 Humberto Carrillo se vengó de Sheamus ✍️ Lo sucedido en #WWERaw , en @diarioas
Luke Owen ()
I have the best job in the world. But Tuesday mornings suck. #WWERaw
Sheldon Jones ()
So, if this Charlotte and Sonya stuff leads to a tag team, I would be ok with #WWERaw
Sully Perfect10 ()
#WWERaw jvais qd meme donner la moyenne à ce show car le catch est globalement de qualité, ca bouge au niveau TT (mace/t-bar, RK-Bro?, Vikings qu'on n'a meme pas vus tout comme AJ-Omos), une Deville intriguante et un fil rouge plutot bien amené malgre une fin bizarre.
🇨🇦Meme Guy🇨🇦 ()
Dumb take, Mace & T-Bar are secretly with Strowman. & will be his henchmen. #WWERaw
The Insiders ()
I'm also curious .. tell us what YOU would do to fix #WWERaw if you had the power to do it .. Also will read these on Saturdays show as well!
Ivory ( Swagex ) 👹 ()
I will say this… NXTs SHINING STARS are running the Womens Divisions right now! #WWERAW
Connor goebel ()
I was scared they would have had Lana pin Rhea Ripley and that would not have sat well with me #WWERaw
𝐕𝐄𝐋𝐄𝐍𝐀 🌹 ()
Few things about #WWERAW - RAW has one of, if not, the weakest womens divisions in all of mainstream wrestling. There's hardly any competition. It ain't it. - The new commentator ain't it. Sorry.
Menino Tanaka ()
Nia Jax finaliza Lana e consegue a vitória para sua equipe. A sequência final foi minimamente interessante. #WWERaw
Wayne R ()
That 6-Woman Tag Team was actually a decent showcase for keeps on improving her in-ring performance 👏🏾👏🏾👏🏾 #WWERaw
PrinceWatercress ()
RIPTIDE ON LANA! Nia tags in and hits the leg drop! Nia, Shayna and Rhea win! #WWERAW
Matt Black ()
Did Ripley REALLY need to tag in Jax after hitting the Riptide? That was dumb as hell! #WWERAW
Sammy Maggio | #WorldWishDay ()
Nia Jax, Shayna Baszler and Rhea Ripley def. Lana, Naomi and Asuka. #6WomanTag #WWERaw
The Culture Cast! ()
Can we PLEASE wrap up this ShaNia saga. That ship has sailed and its time to move on. #WWERaw

AJ ()
Britt Baker knows how that huge legdrop feels. And the D-M-D has come so far since that fateful night. #WWERaw

WWE ()
THEY DID IT. First time as #RKBro is a success for @SuperKingOfBros & @RandyOrton! #WWERaw
Error 404❄ ()
Ah ouais la suspension ce fini comme ça mdr j ai préféré celle de ronda #WWERAW
YouTube:💪🏾Big Hero Chris👍🏾 ()
Prince: how about you and your friends vs me and The Revolution The Revolution: #WWERaw
John Clark ()
Humberto again GTFO 😆🤣😂 what a joke. #WWERAW #WWE BEAT UP THIS JOBBER SHEAMUS!!!!!!!
Libertad Septiembre ()
JAJAJAJAJAJAJAJAJAJAJAJAJA. ¿Por qué no me sorprende ver a Humberto Carrillo nuevamente en el ring? La historia vuelve a #WWERaw
Royal Wrestling ()
HORA DEL RETO ABIERTO 🔥 Sheamus entra para dar un nuevo reto a cualquiera por el campeonato de los Estados Unidos #WWERaw
Kelsey ()
No matter who is the US Champion and does open challenges, it will never be as good when John Cena did it back in 2015 during his reign. #WWERaw
Tennessee Revolver ()
Humberto Carillo wants the opportunity. I hope that this works better then last week. #WWERAW
Mr. Shyness ()
Damian Priest and The New Day get the win over The Miz, Elias and Jaxson Ryker! #WWERaw
Michael ()
Sheamus deserved a parade for busting up Riddle and taking the title from him. #WWERaw
WrestleRanked ()
Shambo is a killer fucking promo. We may very well be witnessing prime Sheamus ladies and gents. #WWERaw
The Men Who Defeated Drew And Braun TWICE -BAR ()
Here's a hard dose of reality. I'm 6'8 280 and so is he. We are world class athletes. We have been a TEAM and BROTHERS for years. You two goofs met last week during the commercial break. This Monday we take out Thomas the Tank Engine and 3MB for good. #WWERaw